SINCE 1946
                    PARROTTA STUDIO LLC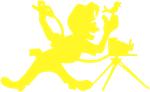 PHOTOGRAPHY VIDEO PRODUCTION VIDEO CONFERENCING TIME-LAPSE VIDEO
{
Since 1999, Parrotta Studio has specialized in video recording depositions to assist attorneys in the courtroom.  Whether youSinceocated in Buffalo, Rochester, Syracuse or  anywhere in Upstate New York Parrotta Studio will travel to a convenient location for you and your client.
We use state-of-the-art audio and digital video equipment to professionally record your witnesses' testimony. 
Two Hour Minimum - Includes: The first 2 hours of the deposition, equipment rental, set-up & tear-down, local travel and Master digital video files  and 1 digital file the complete video deposition.
Additional hours are billed on an hourly rate.
Video Conversion Services – can create MPEG files used in legal presentation software (such as Sanction II, Trial Director or Trial Smart).
OTHER SERVICES TO SUPPORT THE LEGAL COMMUNITY:
•"Day in the Life Of . . ." , Settlement  documentary video productions
• Still Photography Services - scar photos,property damage, products liability,accident site
• Editing of testimony of video recorded depositions for trial playback
• Conversion of surveillance video  to viewable  formats
• Surveillance video editing
• Courtroom video playback &  presentation support